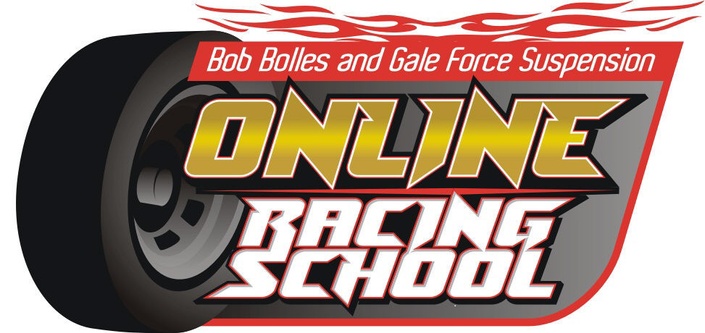 Race Car Technology - Level One
Learn All About The Parts and Pieces Of A Dedicated Race Car
Get to know all of the systems and parts of a modern day race car in this Level One of Race Car Technology. Become an expert at setting up and tuning the chassis by completing Levels Two and Three.
Gain valuable knowledge about how race teams prepare the cars for competition. You can just enroll in Level One and become knowledgeable about all of the systems of a modern day race car, or bundle the three RCT courses for a discount price.

FREE and EASY Review - You can review all of the Lesson One for each course. Simply Sign-In to ORS and then choose your course, scroll down to see Lesson One and then read the entire Lesson One for that course.

You will earn a degree Certificate of Completion when you complete RCT Levels One through Three to show perspective employers, use for advancement within your team, or just to show off to your friends and family.
Sign-up now to begin your journey to becoming a certified expert on race car technology just like the professionals.

Here is the Table of Contents for RCT Level One...

Lesson 1 - Goals of Race Car Technology Level One

Lesson 2 – Why A Race Car Turns
Lesson 3 - Camber
Lesson 4 - Caster
Lesson 5 - Spindle Design
Lesson 6 - Control Arms
Lesson 7 – Anti Pro Dive
Lesson 8- Steering Systems
Lesson 9- Bump Steer
Lesson 10- Ackermann Effect Explained

Lesson 11- Alignment
Lesson 12– Sway/Anti Roll Bars
Lesson 13 – Front Geometry and Roll Center / Moment Center
Lesson 14- Types of Rear Suspensions
Lesson 15- Rear Roll Center
Lesson 16- Alignment and Toe
Lesson 17- Rear Steer/Roll Steer/Bump Steer
Lesson 18- Anti-Squat
Lesson 19- Driveline Alignment
Lesson 20 - Types of Springs & How To Rate A Spring
Lesson 21 - Motion Ratio & Wheel Rate
Lesson 22 - Spring Base Principles & Choosing Spring Rates
Lesson 23 - What They Do and Do Not Do
Lesson 24 - How A Shock Works
Lesson 25 - Different Types of Shocks
Lesson 26 - How To Control A Spring
Lesson 27 - Motion Ratio Affects Shock Rate
Lesson 28 - Tire Temperatures & Tire Pressures
Lesson 29 - Tire Stagger
Lesson 30 - How Racing Brakes Work
Your Instructor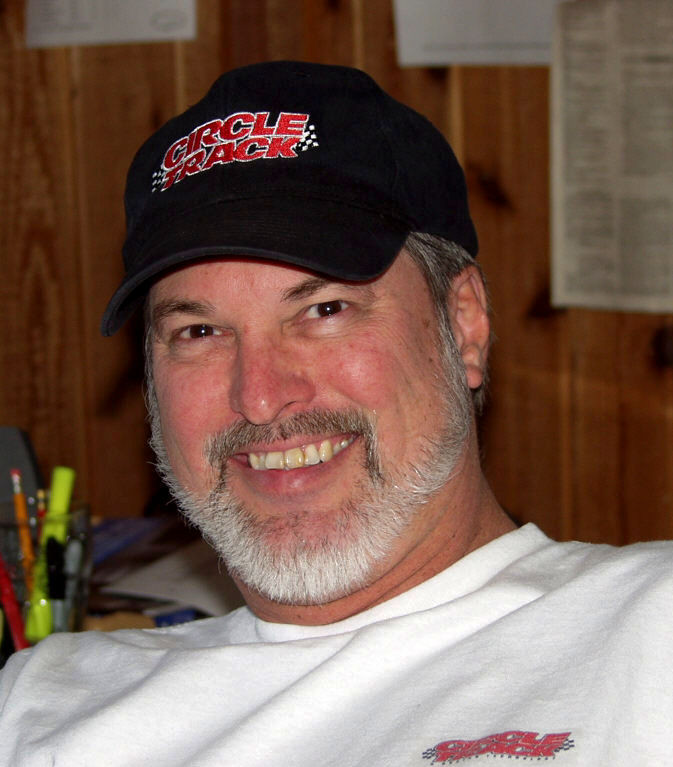 Bob is a long time race car engineer, consultant, inventor, author and manufacturer. He began his career in the early 1990's with short track late models at New River Valley Speedway. Since that time, he has consulted with racers all over the world through the use of his racing setup software and since 2002 as Senior Technical Editor of Circle Track magazine.
He has helped numerous teams win races, track championships and series championships across many varied forms of racing on circle tracks as well as road racing courses. He has authored a book titled Advanced Race Car Chassis Technology published by HP Books that continues to be very popular.
Bob has traveled to race tracks across the U.S. and talked with and helped many thousands of racers have more success. Now through Online Racing School, he hopes to reach out to many more of those interested in racing as well as those he has helped before.
Course Curriculum
Lesson One - Goals, What We Are Trying To Achieve
Available in days
days after you enroll
Lesson Two - Why Do Race Cars Turn?
Available in days
days after you enroll
Lesson Three - Wheel Camber
Available in days
days after you enroll
Frequently Asked Questions
What is Race Car Technology Level One All About?
This course explains and defines all of the chassis systems associated with a race car. These systems are unique to true race cars while being common in many cases between different classes and forms of racing. The information is carefully presented so that anyone can understand it.
What Can I Expect To Get Out of RCT Level One?
The end goal for anyone who seeks further knowledge of race car technology is to help make a race car faster. The course will teach you how professionals build and setup their cars to win races and championships. Even if you have never raced or will race, the information presented here will teach you how those who do race accomplish their success. For those who race or will be a part of a race tream, RCT Level One will help you get better and reach your goal of winning races.
Who Is RCT Level One For?
The course is useful for anyone who is either already involved with racing or anyone who is interested to know more about how race cars are constructed and setup. If you have any interest in motorsports, desire to one day be a part of a race car team, or are now working with a team in some capacity, this course is necessary and beneficial.
Is RCT Level One Overly Technical?
We designed and wrote this course to be easy to understand and to follow along with the instructor. We know that some of you might not have any previous knowledge of race car technology, and so we wrote RCT Level One to help you get the information without getting too technical. The more technical presentations will be presented in the future RCT courses you should enroll in once you complete RCT Level One. By that time you will be ready to absorb a more technical presentation.
Can I Skip RCT Level One and Go Directly To Levels One or Two?
We highly recommend that everyone, no matter how much previous knowledge you have, take and understand the material in this course. The reason is, the future RCT courses build on the information presented here and without taking this course, some of the material presented in future RCT courses will be harder to understand.
Can I Earn My Very Own RCT Diploma
Once you have successfully completed the three Levels of the Race Car Technologyh course and passed the exams, you will receive a Certificate of Completion suitable for framing. This provides you with proof positive of having taken and retained important information about race car technology that you can show to others, including potential employers, fellow race team members and family.